Fall Forward Dance Concert
Video/Photo Gallery
Galvin Playhouse, Tempe, az
The following images and video are from the first Vibrant Lives performance installation, which was presented as a 30-minute preshow. Audience members were invited to walk through three separate rooms (lobby, office, and dance studio). Each room was filled with different activities.
Lobby: As audience entered the building, they were immediately tracked and documented by two performers. One dancer verbally orated everything she saw and the other wrote it down on an overhead projector. This performance of 'documenting the benign' also occurred in the main dance theater, rendering all audience subject to public observation.
Dance Studio: Dancers performed realtime compositions in costumes that plumed and shed. Backlit by a video installation, the dancers' movement transformed the space into a place of distracted meditation, survailence, and mess. The costumes made by Eileen Standley were saturated in dyed cornstarch. As the dancers moved they sloughed starch particles, transforming the floors into a residue of moving colors.
Office: The office space housed some of the scholars and technicians working on the project, here participants could talk to project members about the interactive vibrotactile interfaces, their own data, and the concept of 'data shed.' The custom software was displayed on a nearby computer and the room was wrapped in storage plastic, giving it a haunting sense of preservation and concealment.
Performers: Julie Akerly, Nina Belojevic, Danielle Feinberg, Raji Ganesan, Jamey Garner, Sydney Jackson, Michael Krzyzaniak, Sharon McCaman, Rebecca Olson Witt, Diona Peltcs, Amanda Pintore, Jessica Rajko, Stjepan Rajko, Juan Rodriguez, Jentery Sayers, Sandra Schoenewald, Molly Schenck, Eileen Standley, Jacqueline Wernimont, Allyson Yoder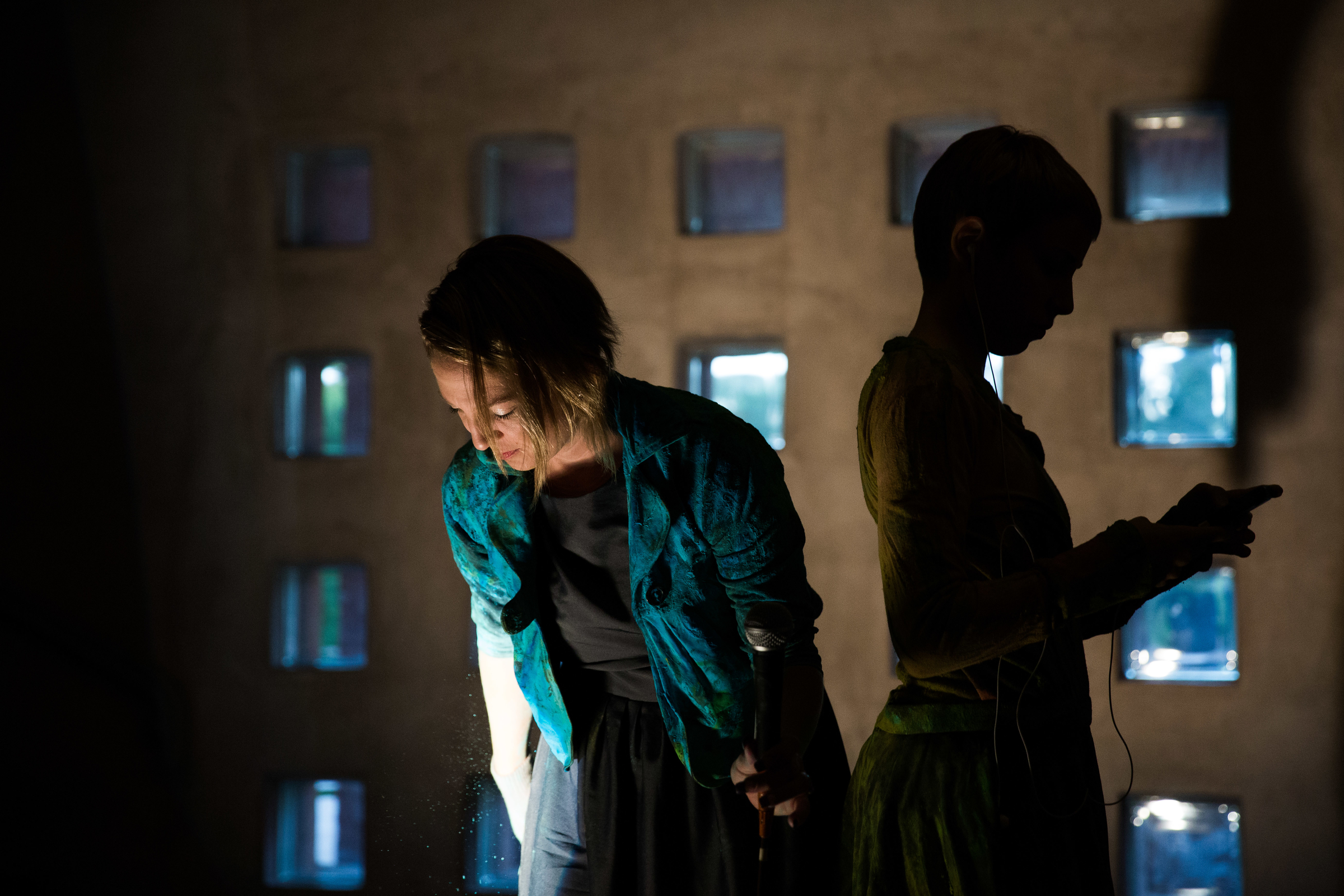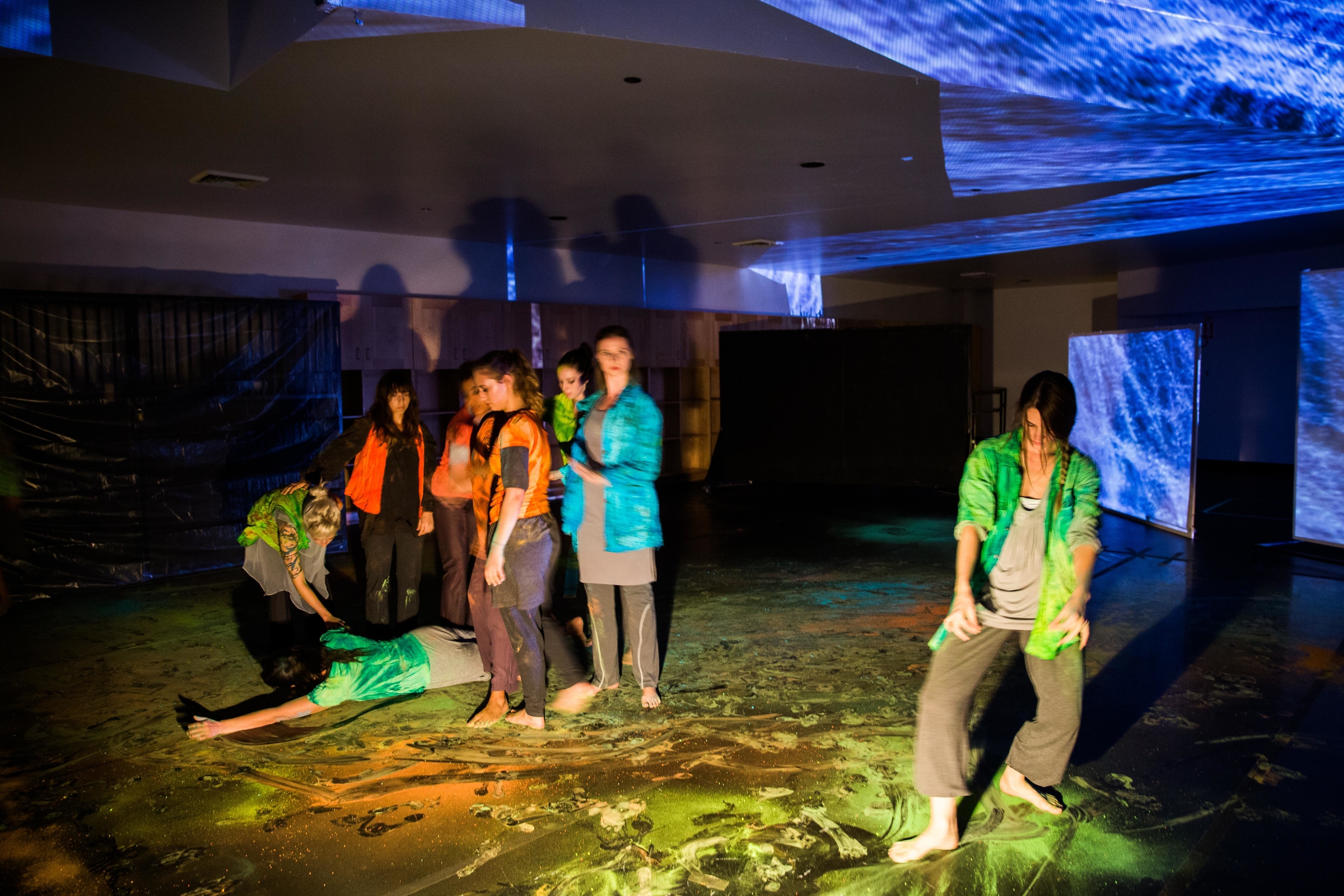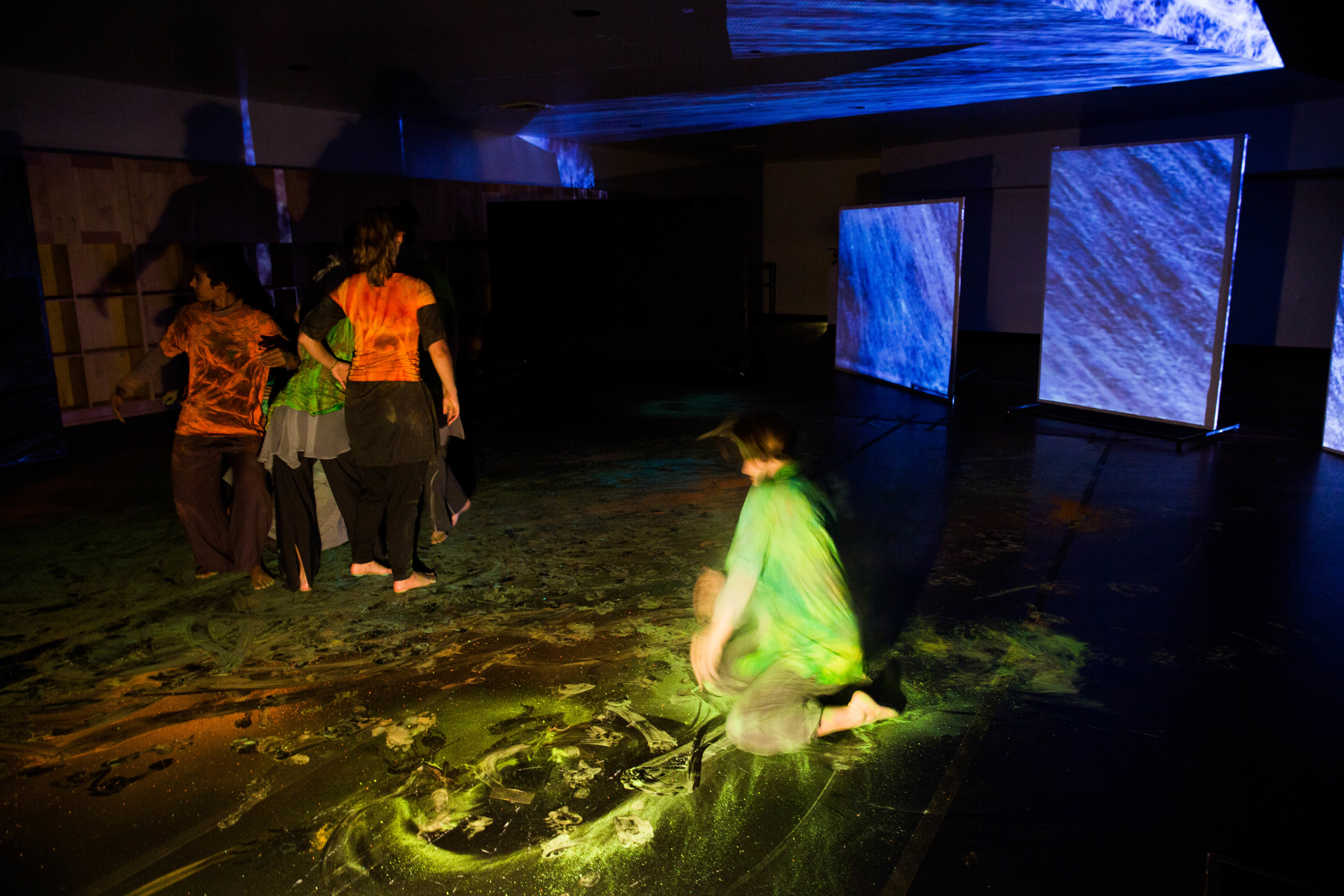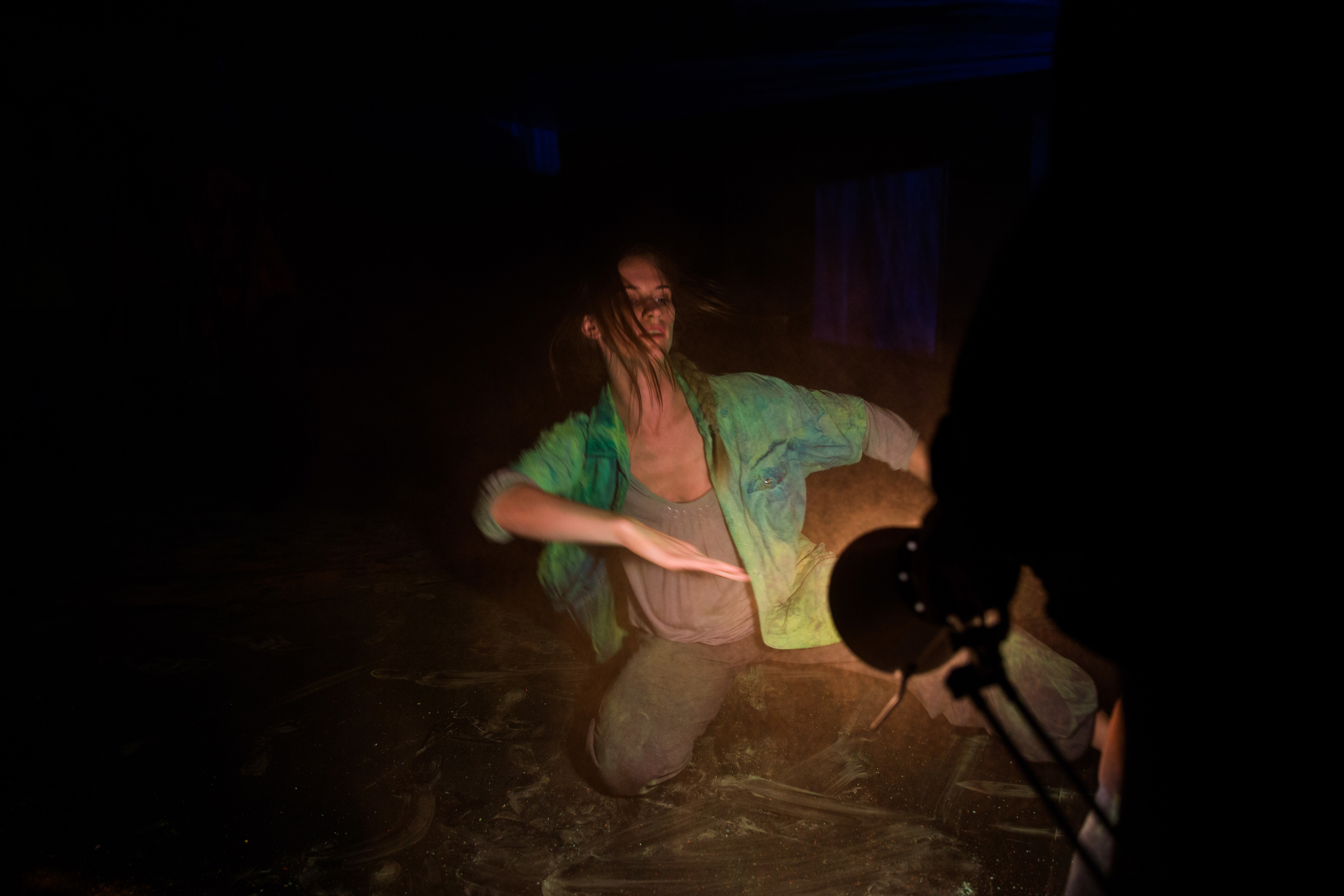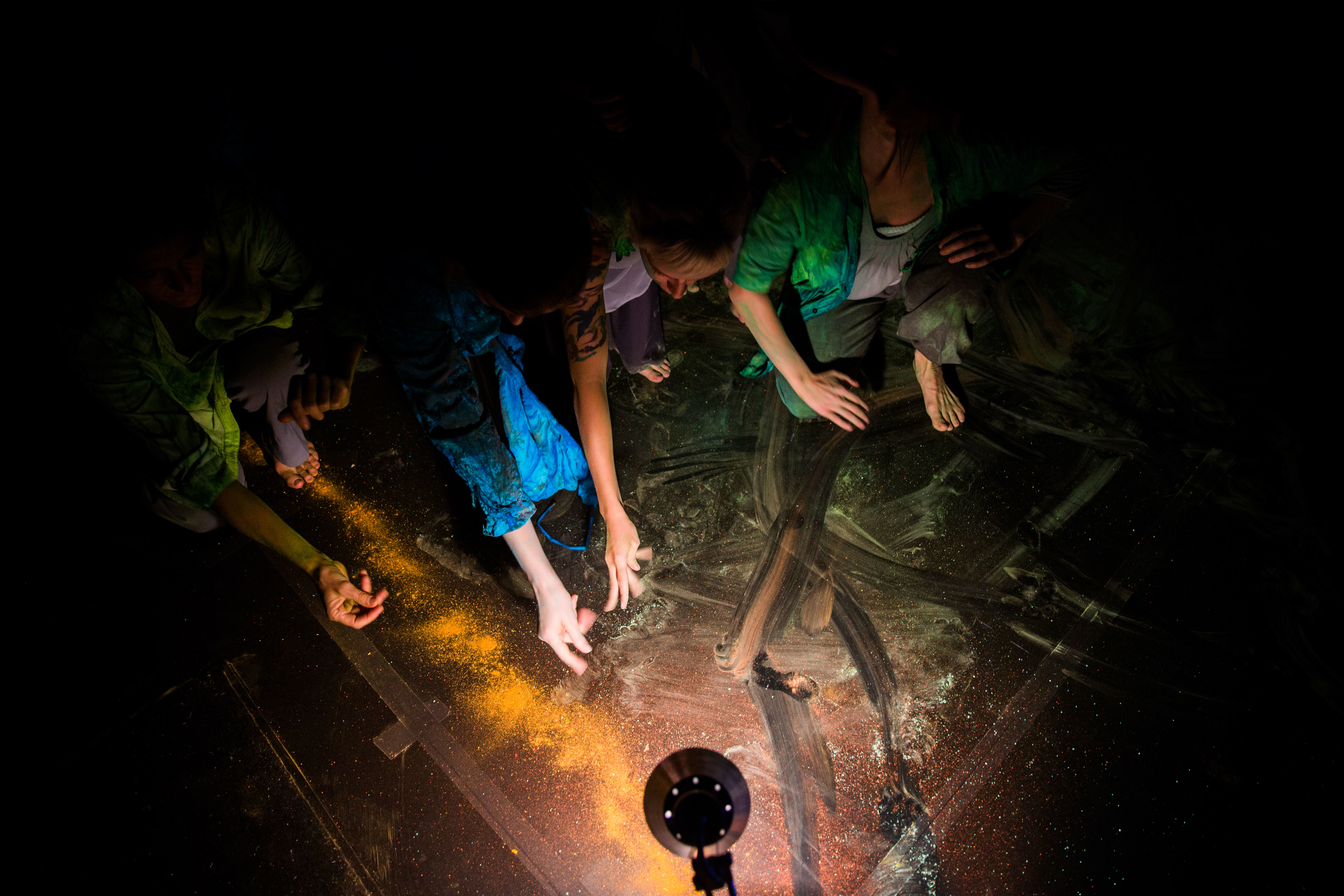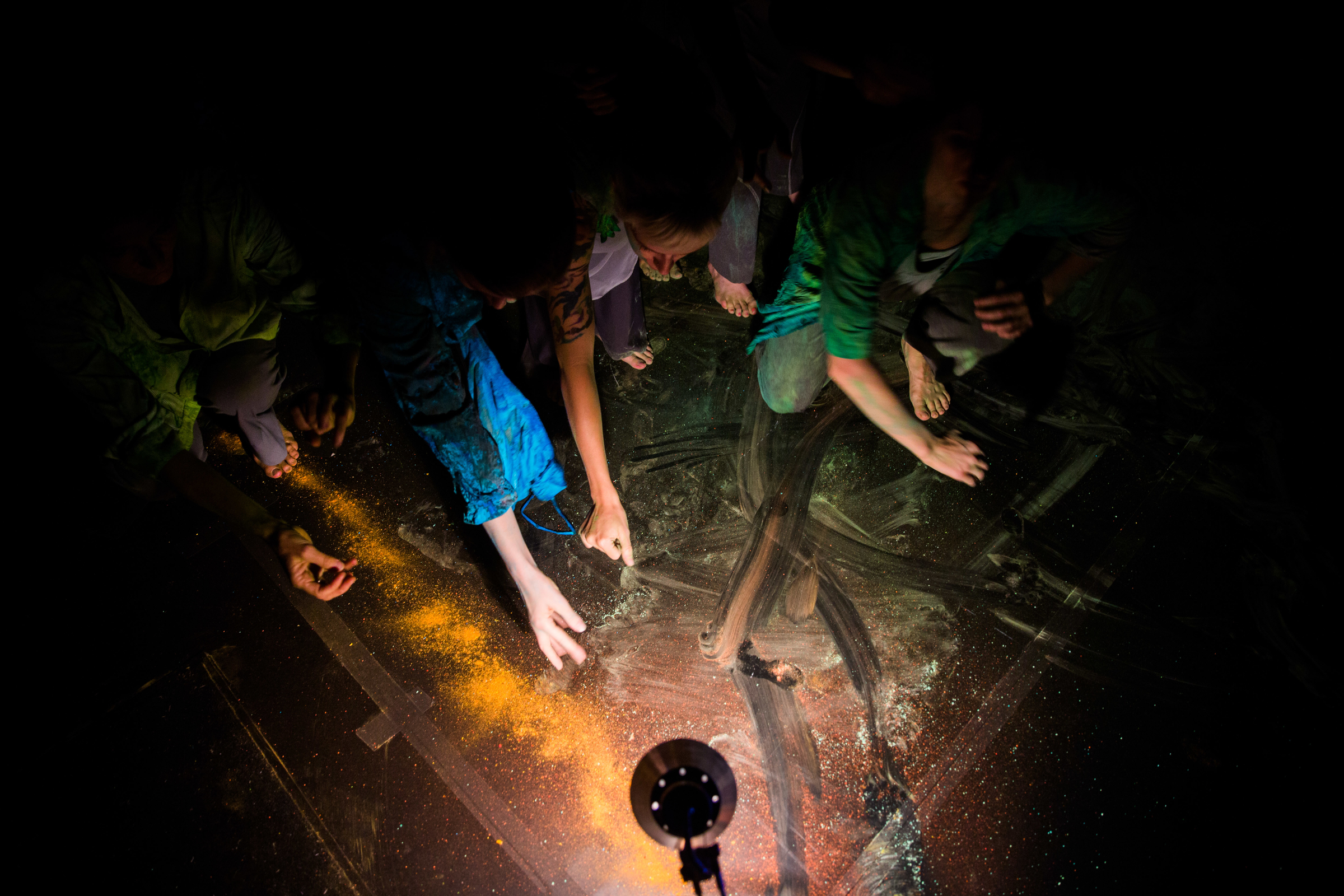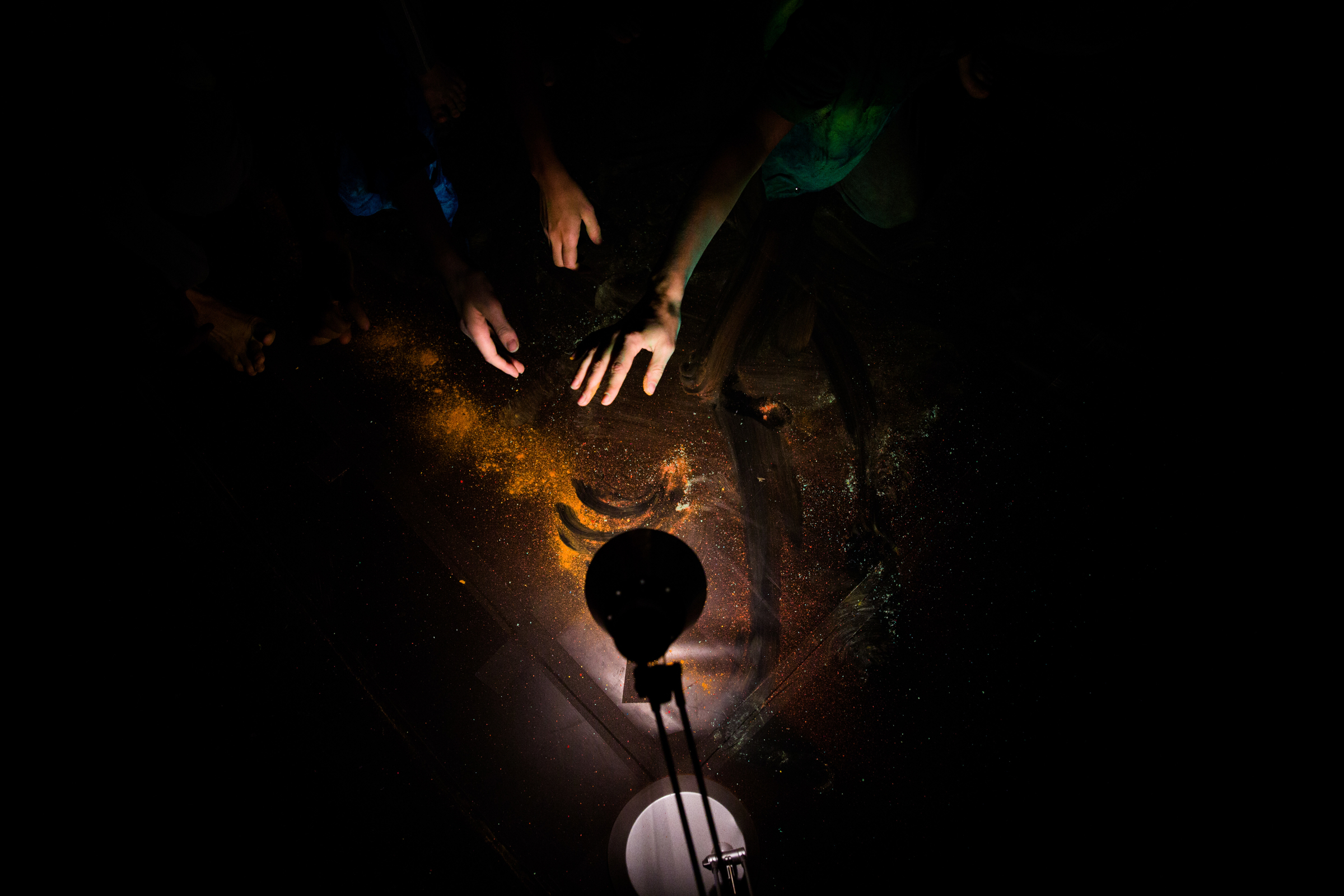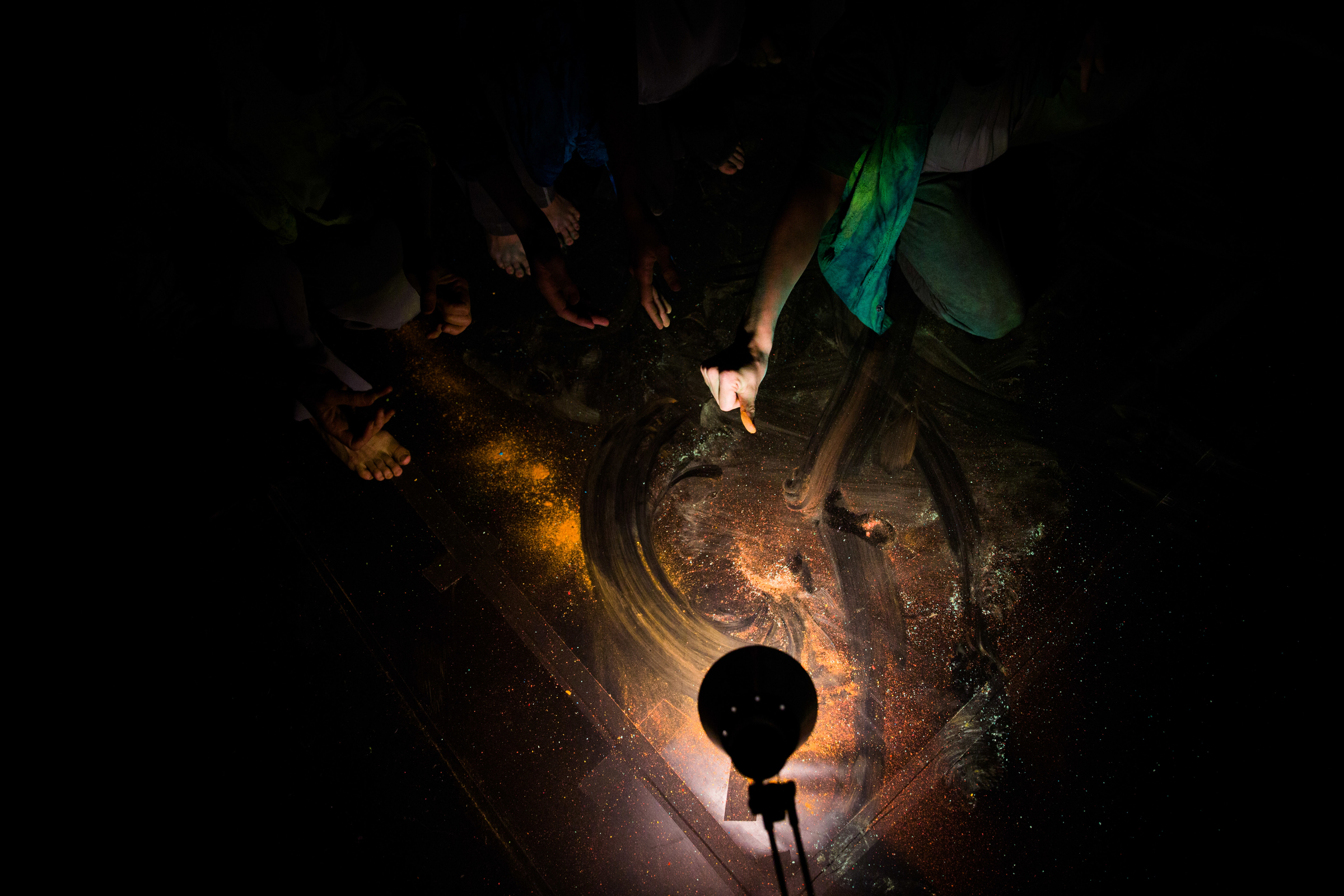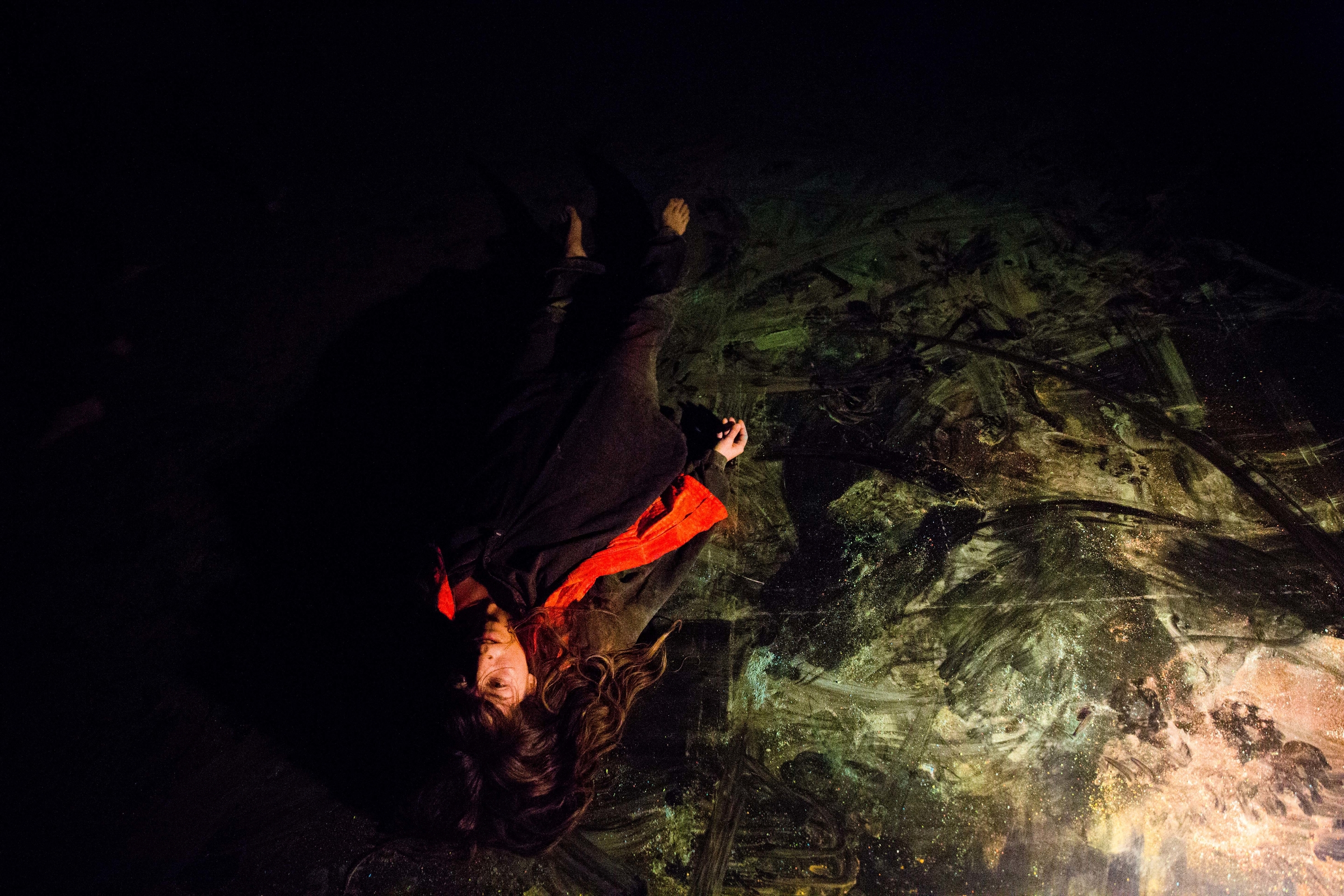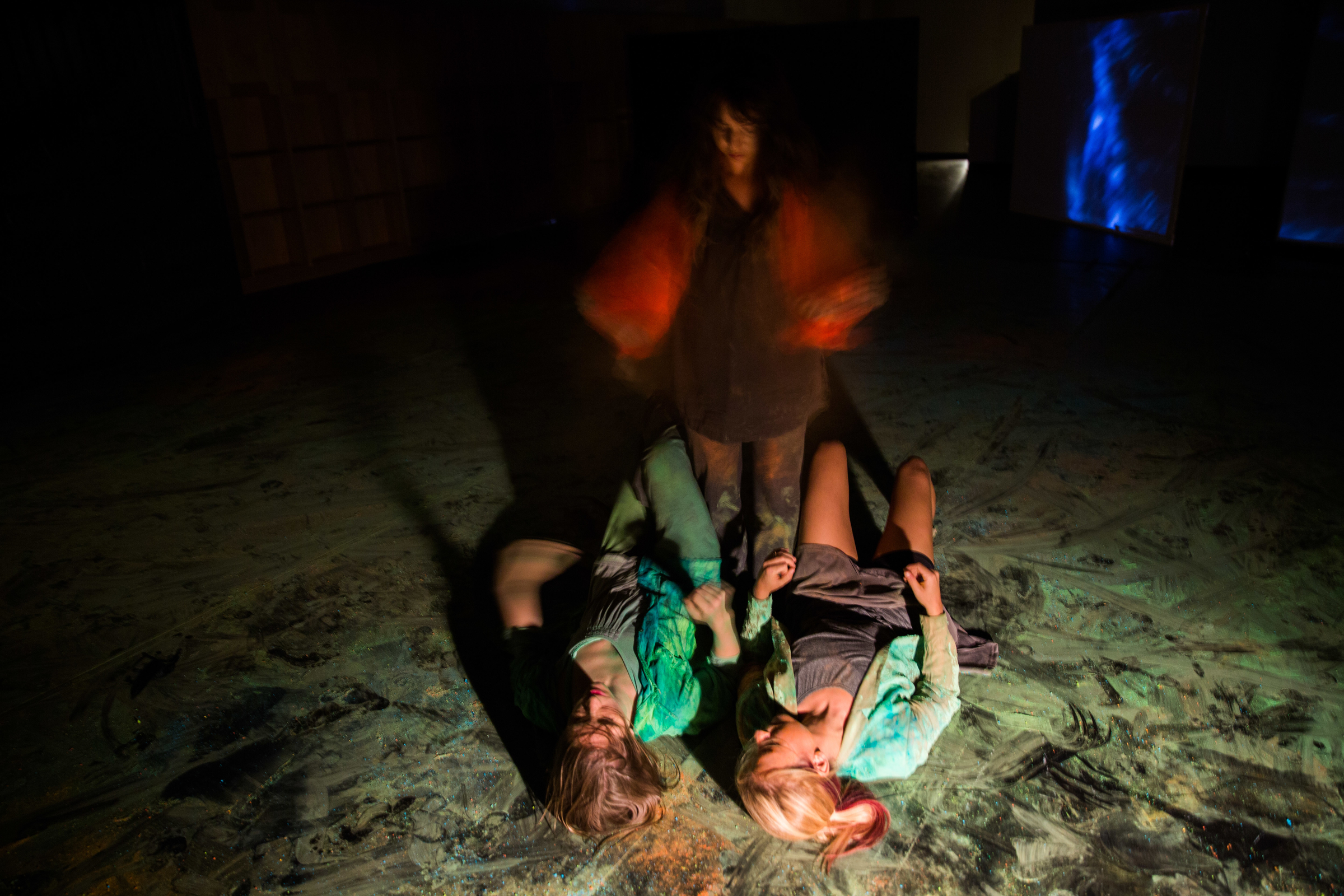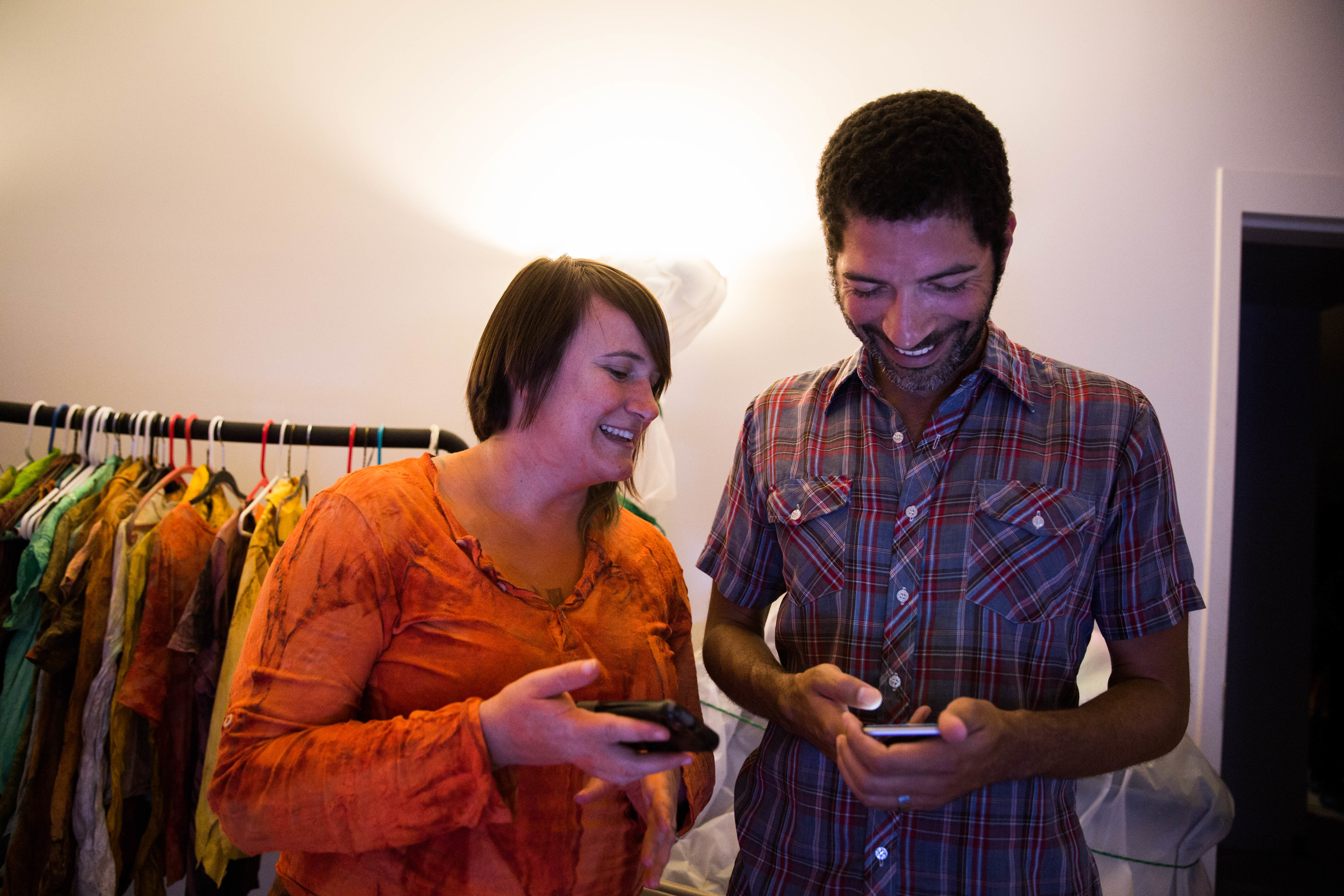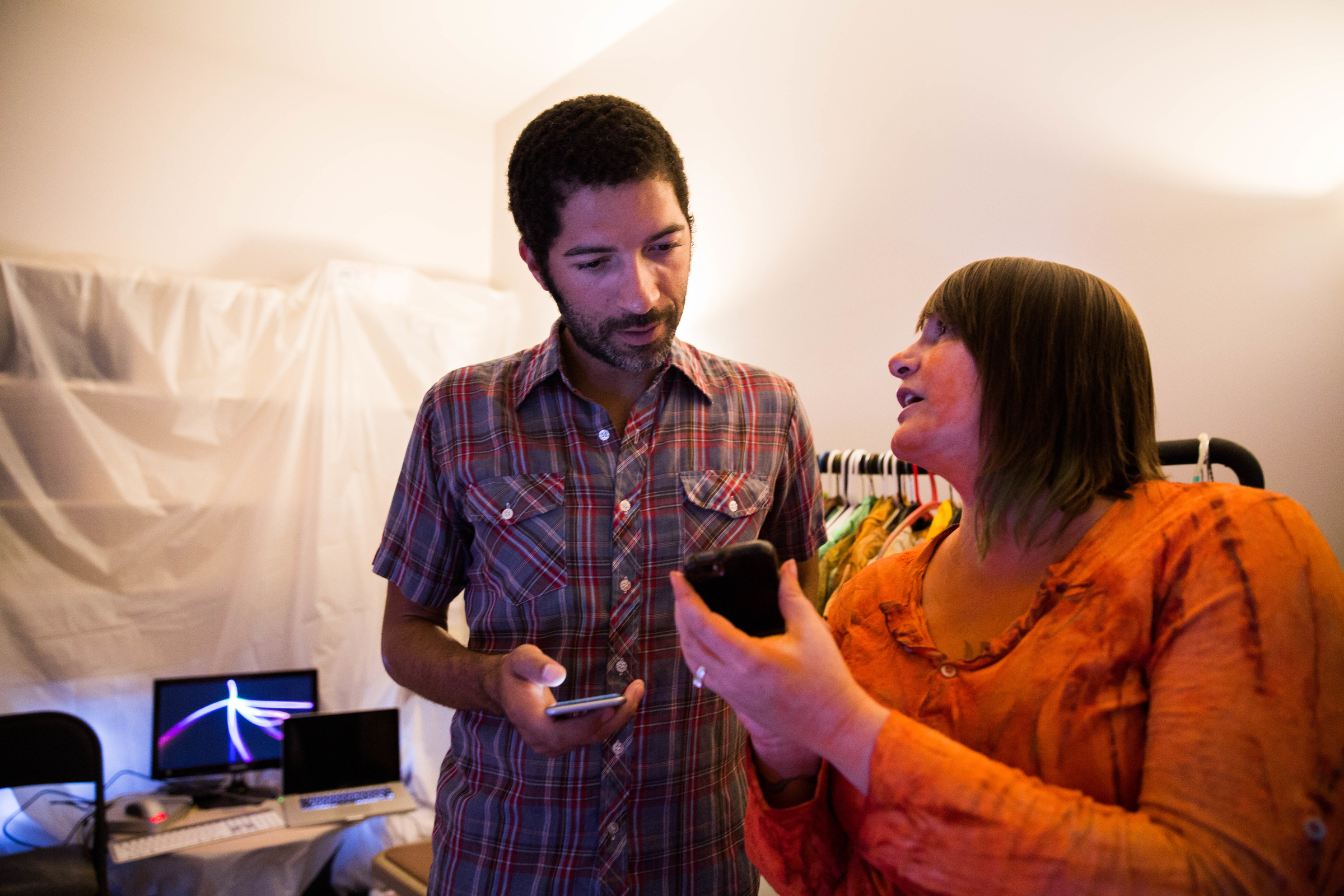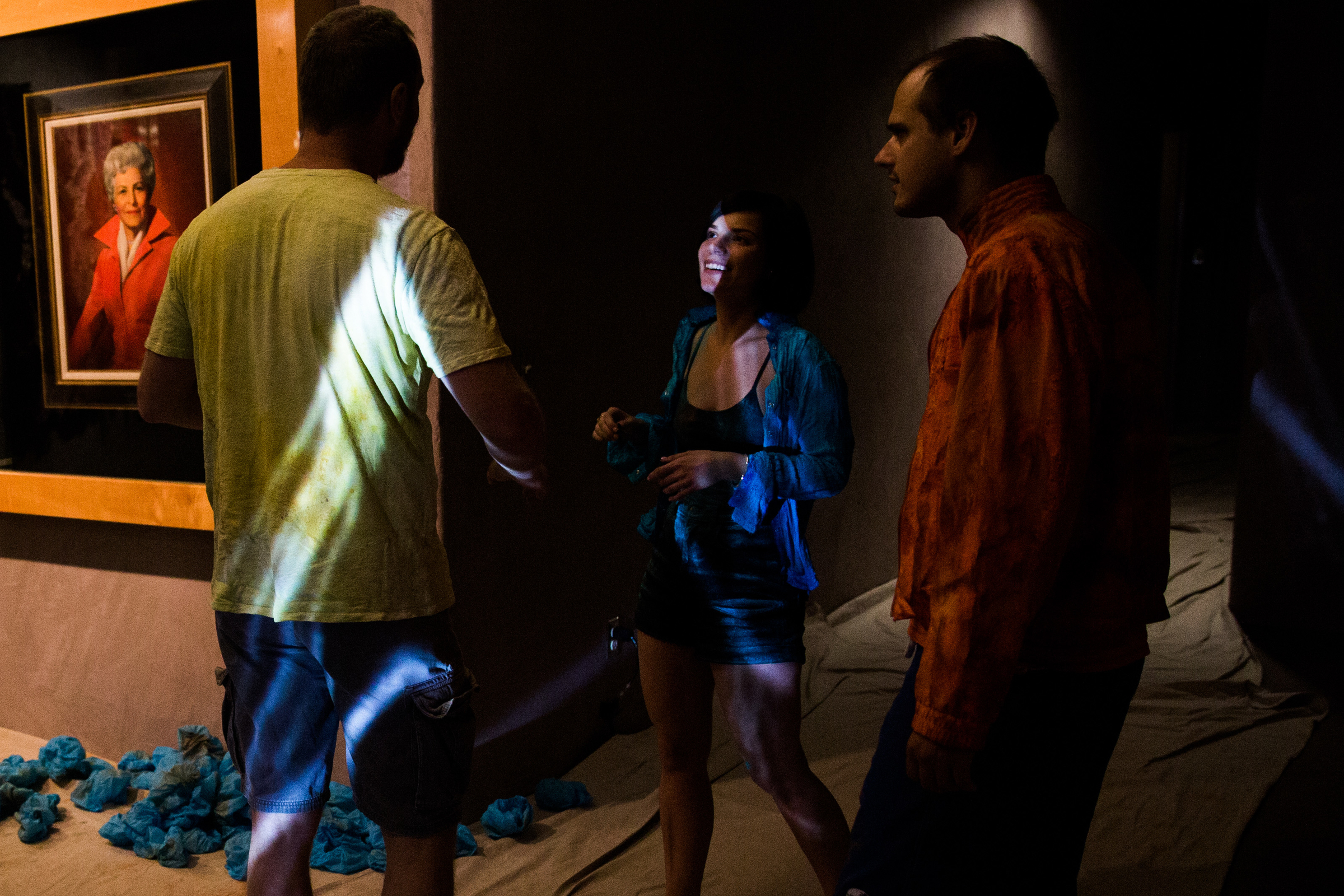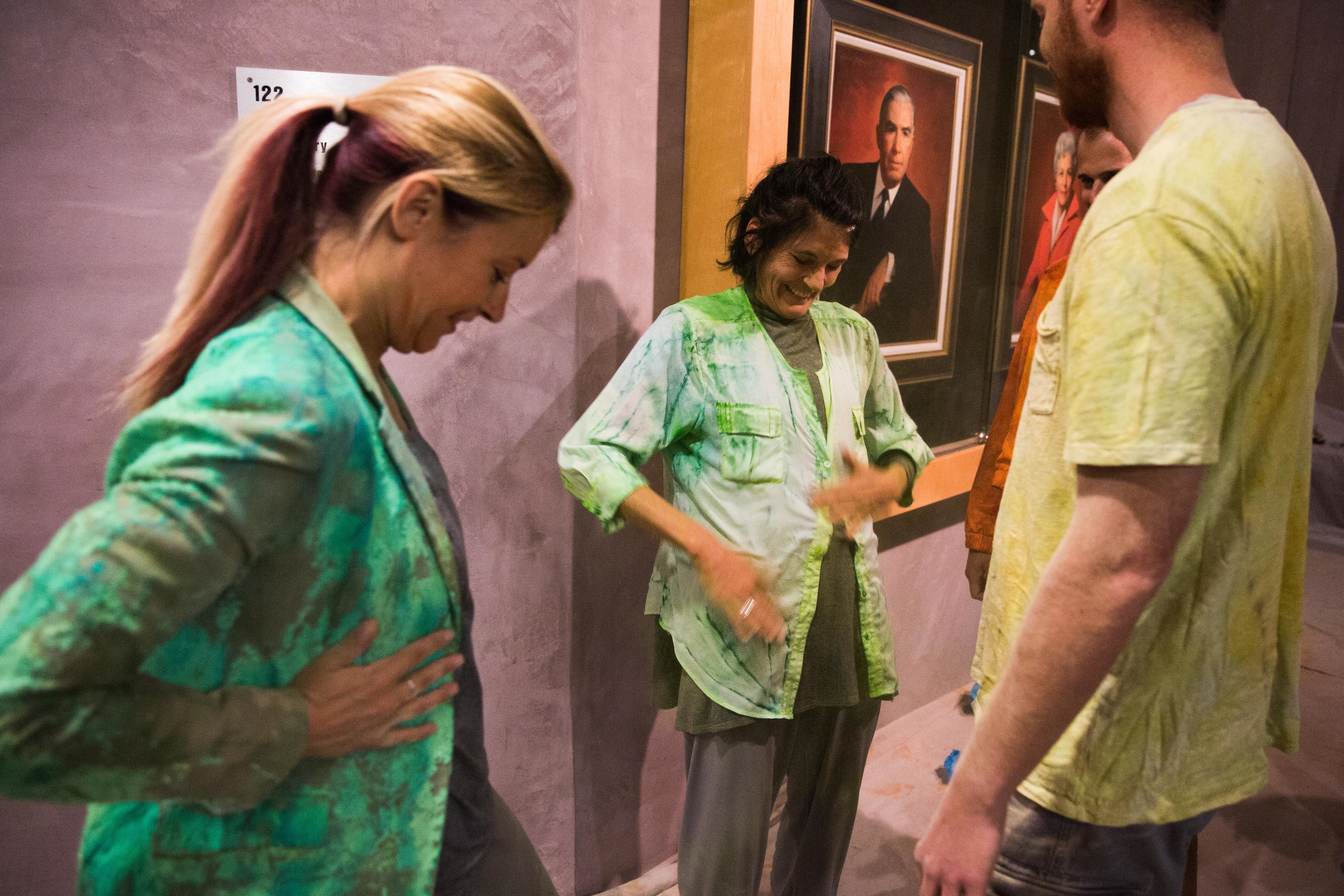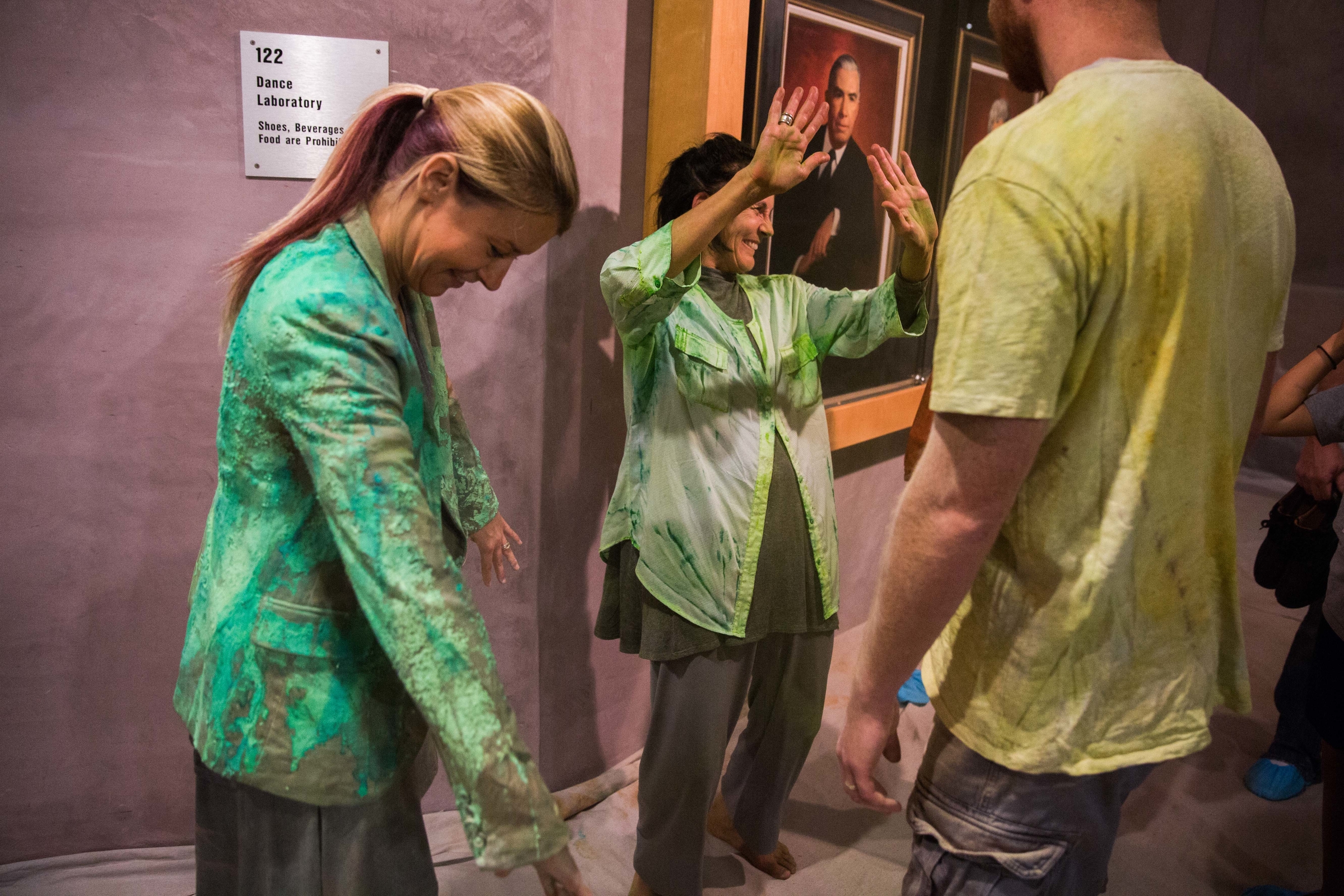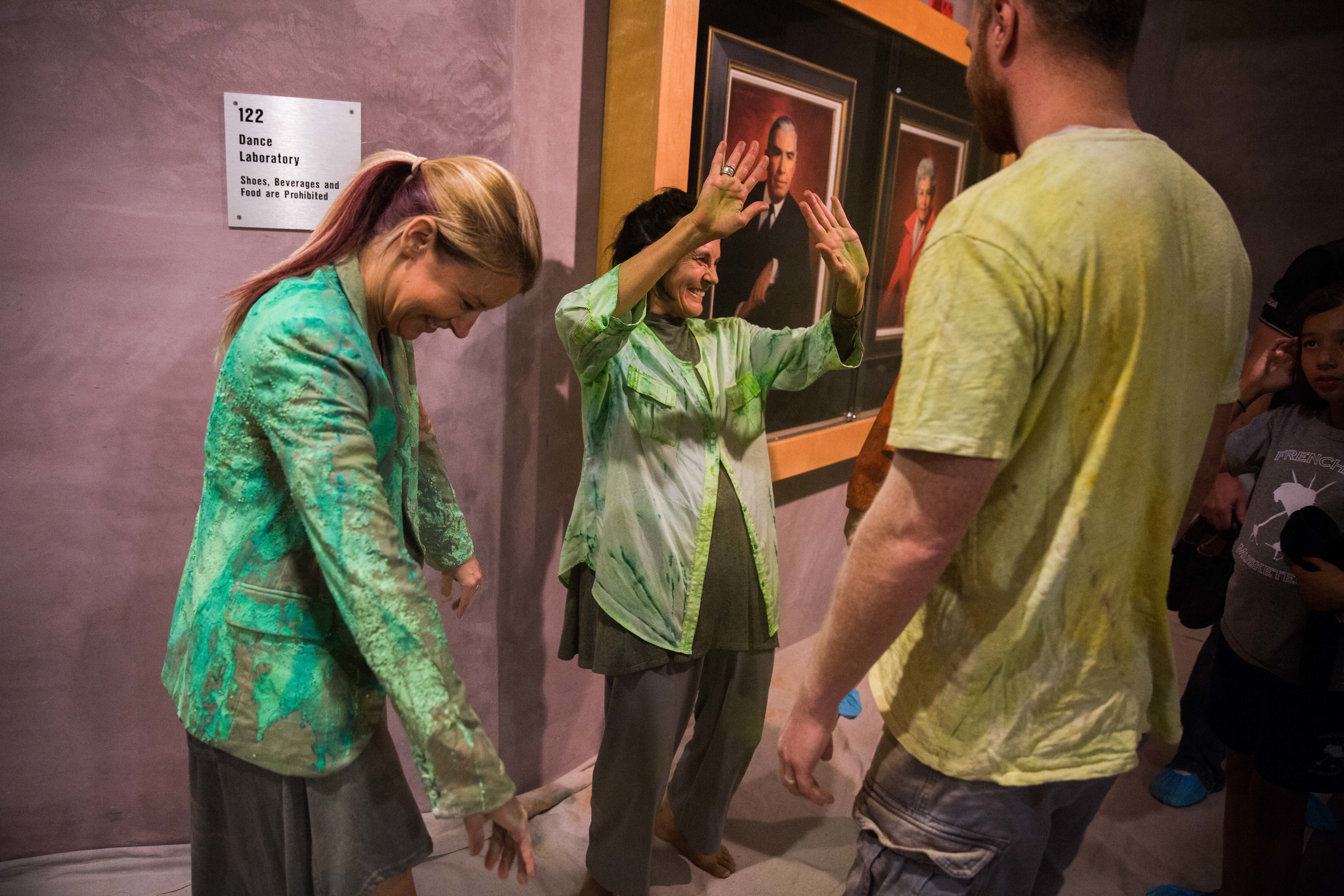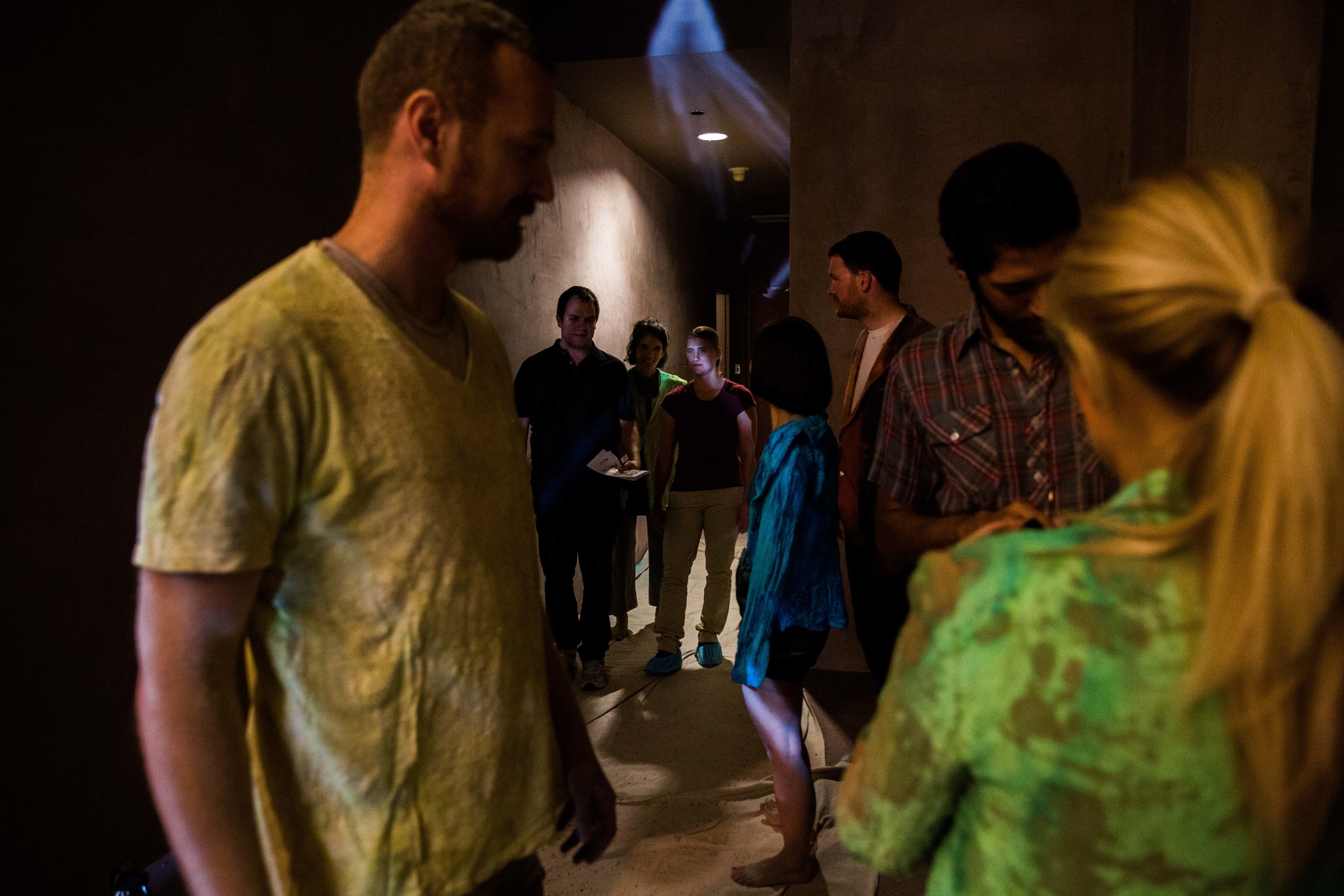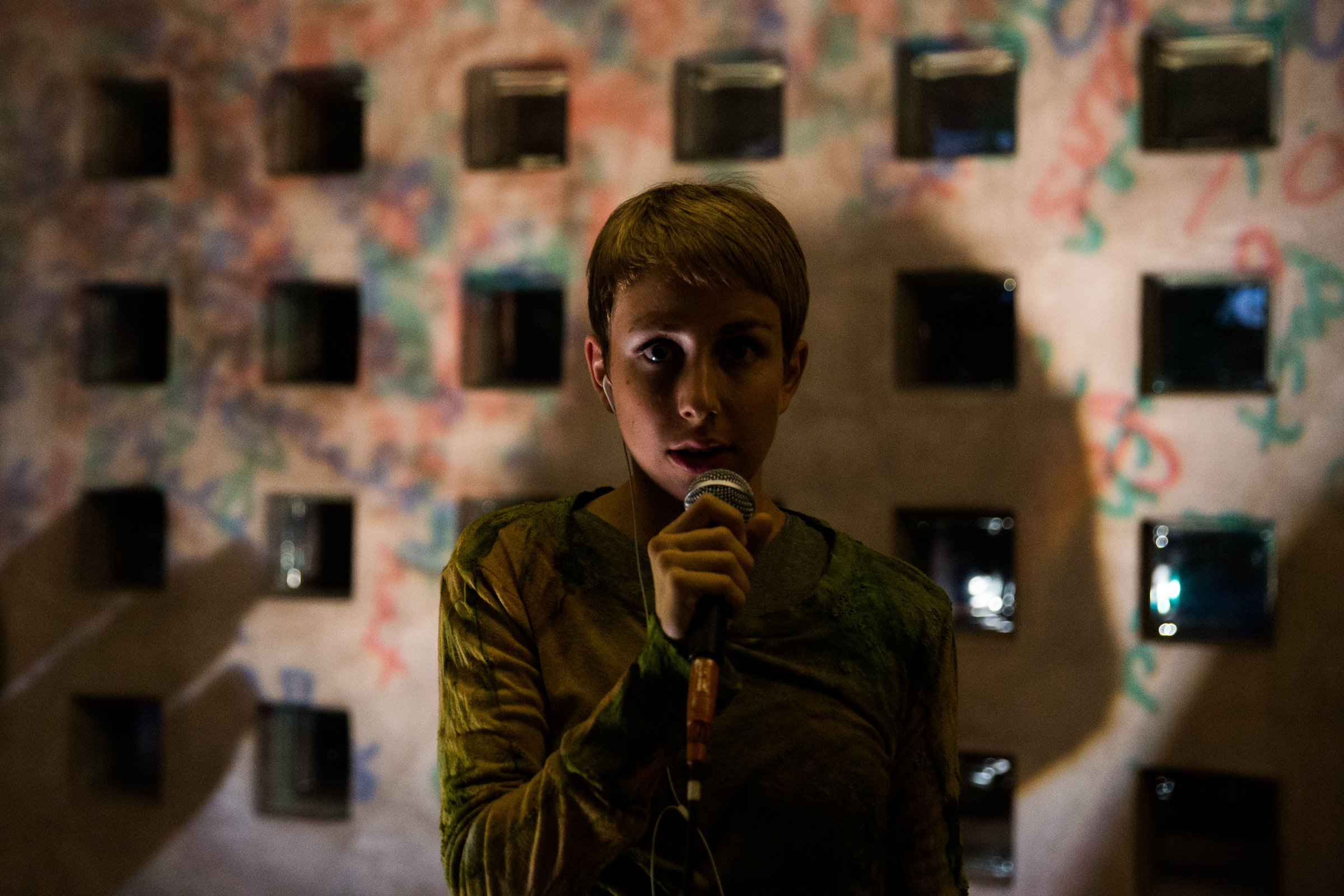 Photos by Deanna Dent, ASU News.
Installation Video
The following video and images are of the textural video made for and presented within the "Fall Forward" installation of Vibrant Lives. Video by Jessica Rajko and Eileen Standley. Video assistance by Sandra Schoenewald and Lacee Garcia.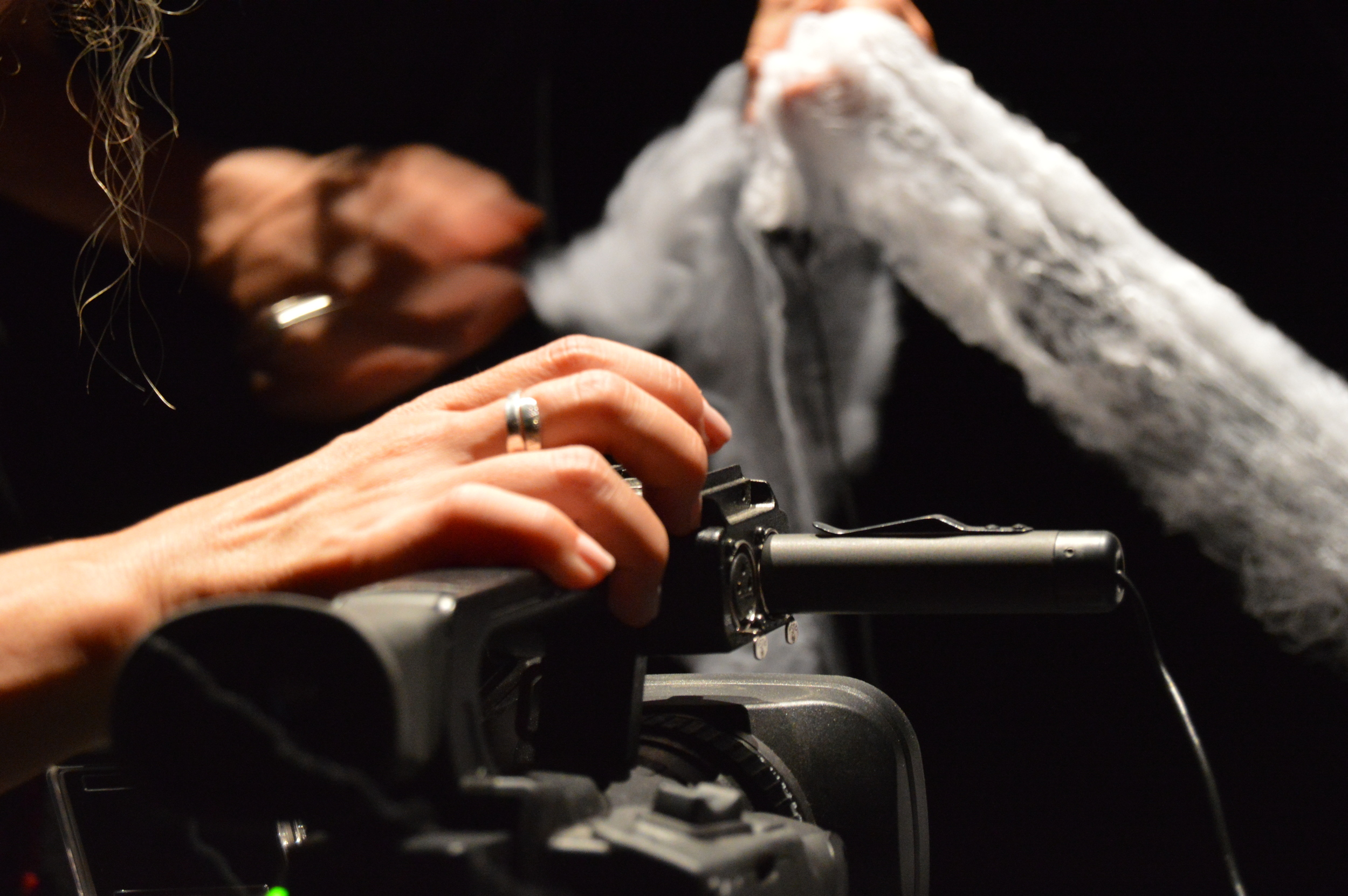 Photos by Sharon McCaman.