Handmade Amplified
Video/Photo Gallery
4bid Gallery, Amsterdam, The Netherlands
The following video and images are from the performance installation staged at 4bid gallery, one of many spaces in OT301. OT301 is an artist live/work space that "offers a stage to 'experimental,' 'new,' 'alternative' art, music, film, dance, theatre, workshops and other sorts of performances and shows." We presented Saturday/Sunday with two 4-hour durational performances from 6pm - 10pm. Audience was invited into the space and could choose to watch the performance, view the images on the walls, and feel the interactive net. In this iteration, we weaved the vibrotactile interface into the large hand-crocheted net. I continued to extend the reach of the net by crocheting throughout the performance. Other dancers held and enlivened the space with movement and manipulation of objects set throughout the space. The books from the performance in Mesa were also a part of the installation. Dancers manipulated and created new additions to the installation throughout the evenings' performances. This reconstruction process of making the books into new materials and constructions makes me think of non-digital meme creation, though this was never the original intention. Our next iteration may continue to build on this concept.
Performers
Saturday: Eleanor Hanafin, Sydney Jackson, Jessica Rajko, Stjepan Rajko
Sunday: Eleanor Hanafin, Lily Kiara, Jessica Rajko
Exhibited Photography: Eileen Standley, Molly Schenck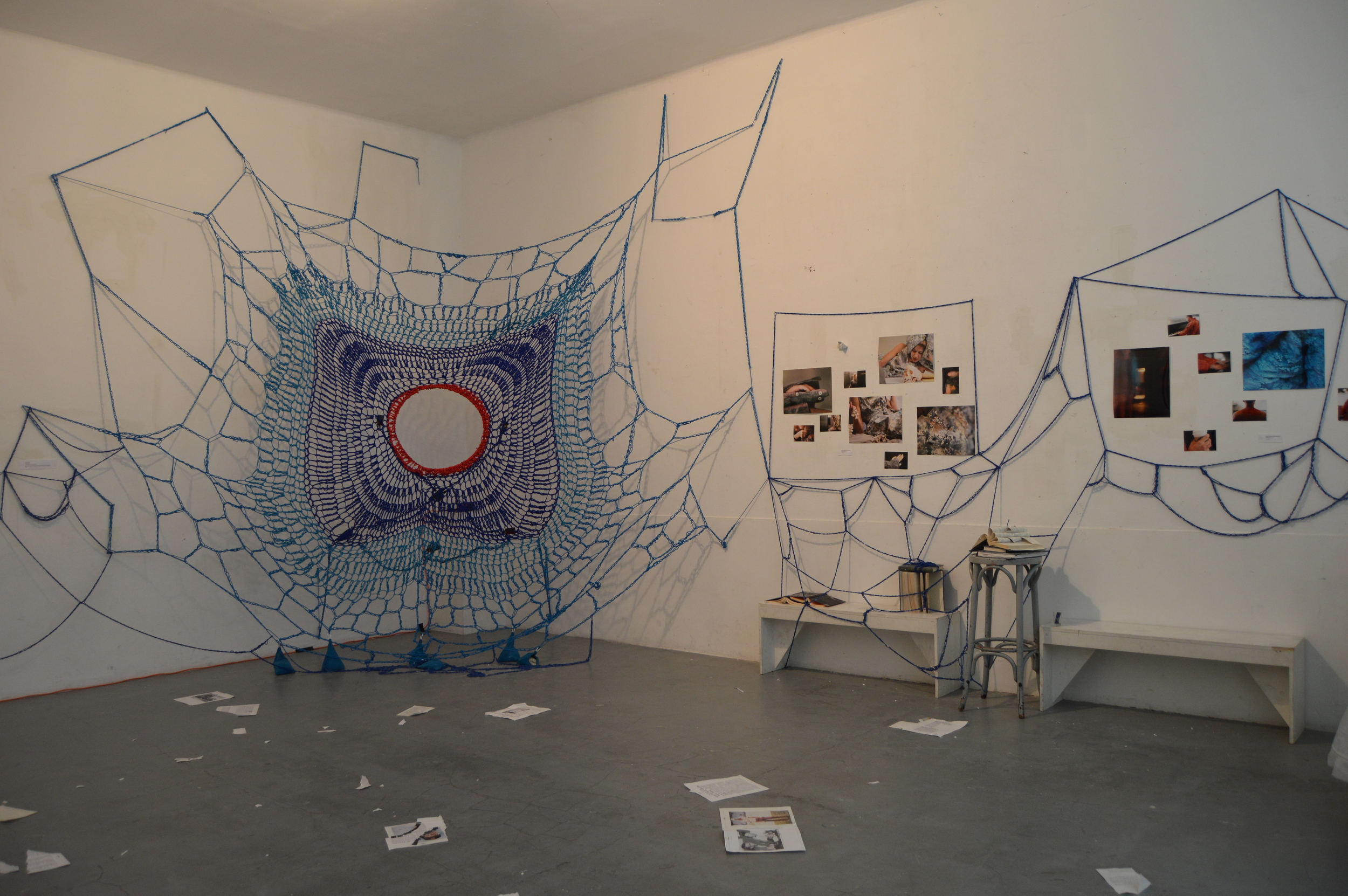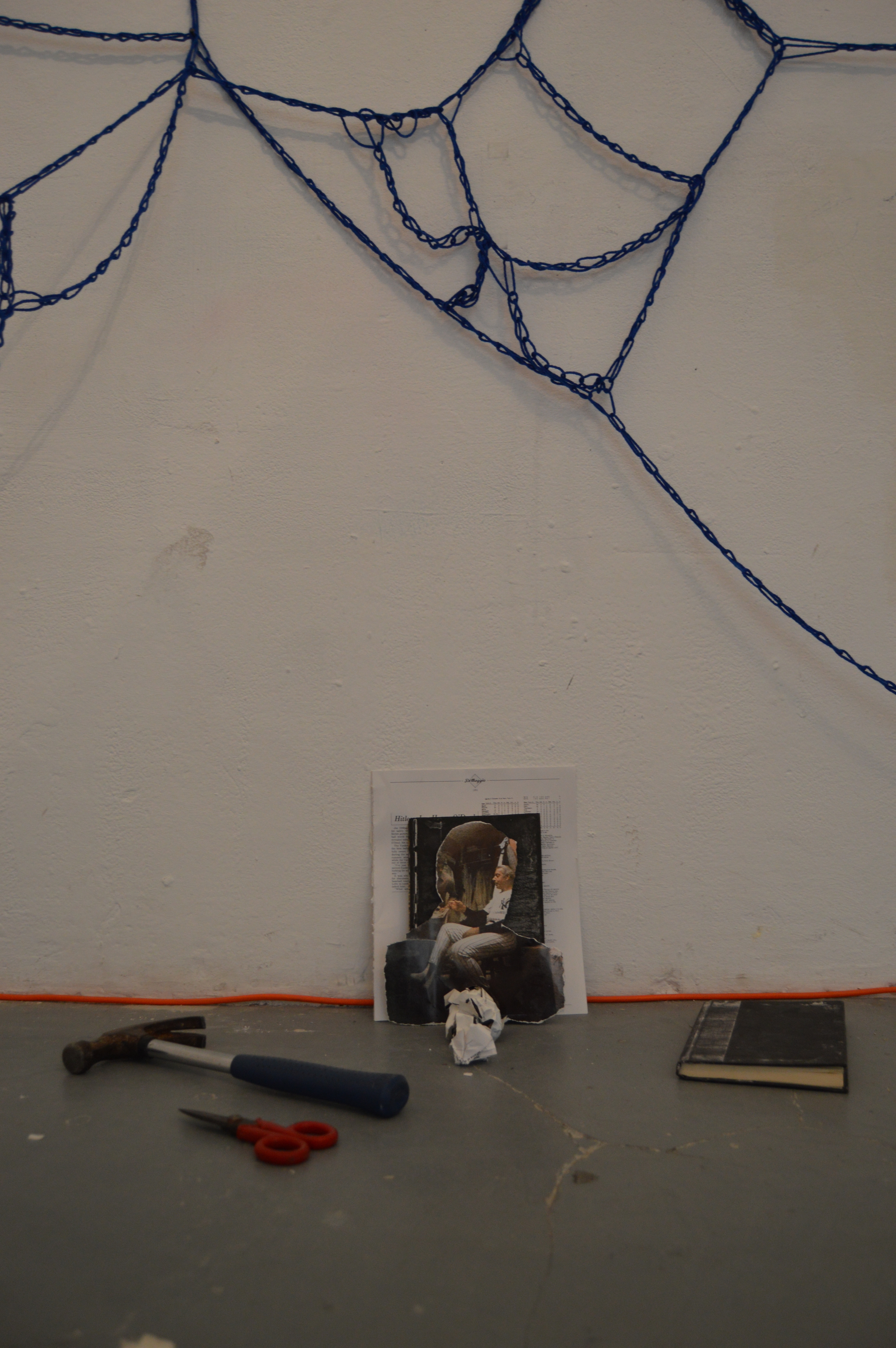 The Net: I have been building this new piece for over 4 months. I began crocheting as a way to understand 'big data.' Crocheting is an endless set of loops organized in patterns to make whatever comes of the work (in this case, a giant web). In many ways, the redundancy of the process and the subtle algorithmic patterns embedded in the work make me feel like I'm 'practicing big data.' The result is a giant net that can (in the future) be climbed or rested upon if flipped 90 degrees. Since the walls at 4bid are not load bearing, we hung the net and asked participants to touch it with their hands. The images above show transformation of the space during performance and the dancers' compositions. The images below are from the installation setup and breakdown.